Paralysis
2017 – 2019
Multimedia
32" X 42" inches (+ frames) & audio

Inspired by an isolated bout of sleep paralysis, this diptych investigates the surreal psychological suspension I experienced as the episode ensued.

The accompanying audio was captured via a mobile sleep app and stretched for Perspicuity.

– Captured Audio


– Last Showing

March 5–8, 2020
Start Arta (Pop Up Vol.1)
220 E 23 Street | Floor 4 | New york, NY

The manipulated audio was looped via an iPod housed in a custom control box / headphone mount.



– Diptychs



Paralysis
(L) 2017–2019
Acrylic, Silkscreen, Monotype, Collage, Pillow Sheet
32" X 42" inches (+ frame)

Personally crafted maple floating frame


Available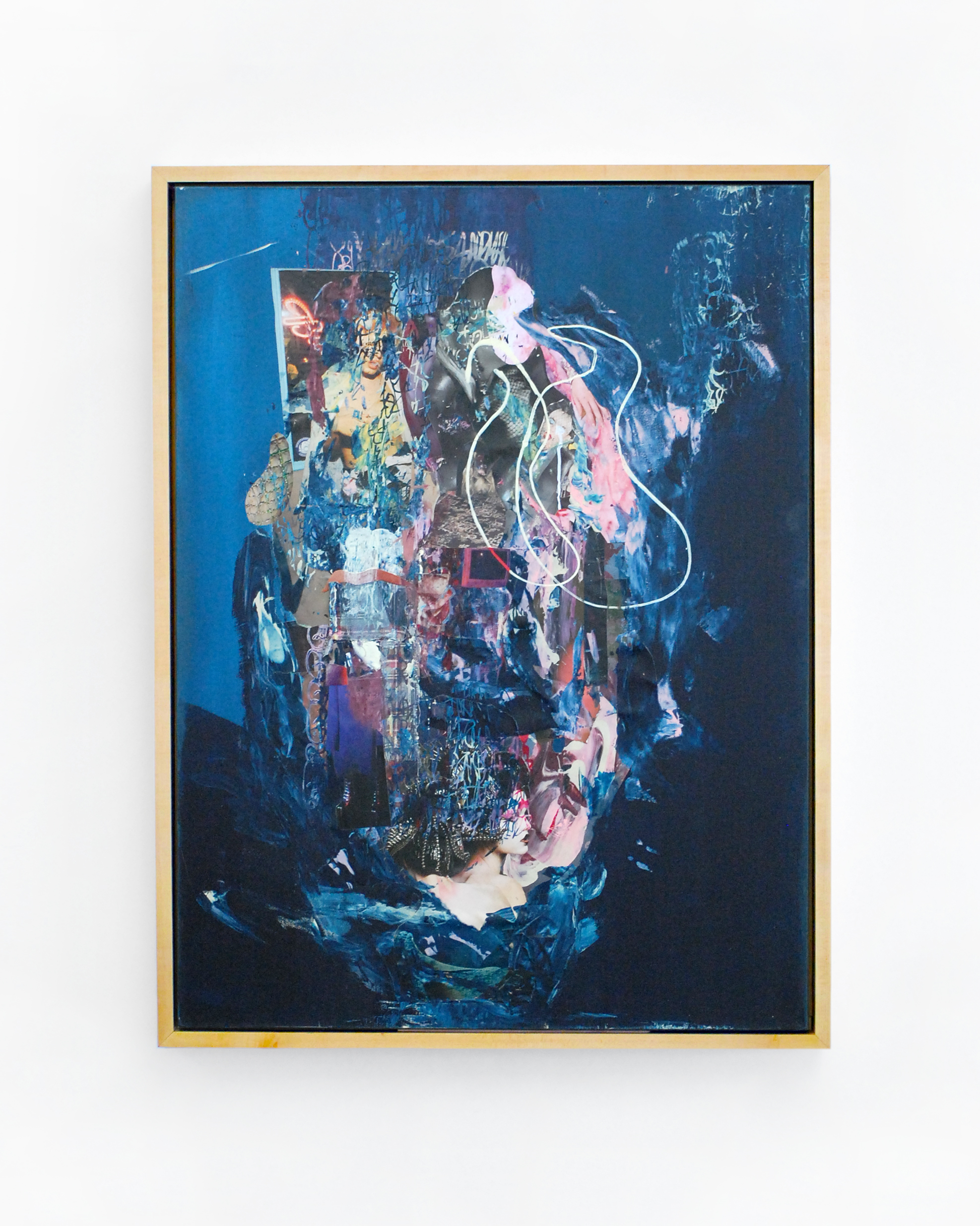 Paralysis
(R) 2017–2019
Acrylic, Silkscreen, Monotype, Collage, Pillow Sheet
32" X 42" inches (+ frame)

Personally crafted maple floating frame

Available